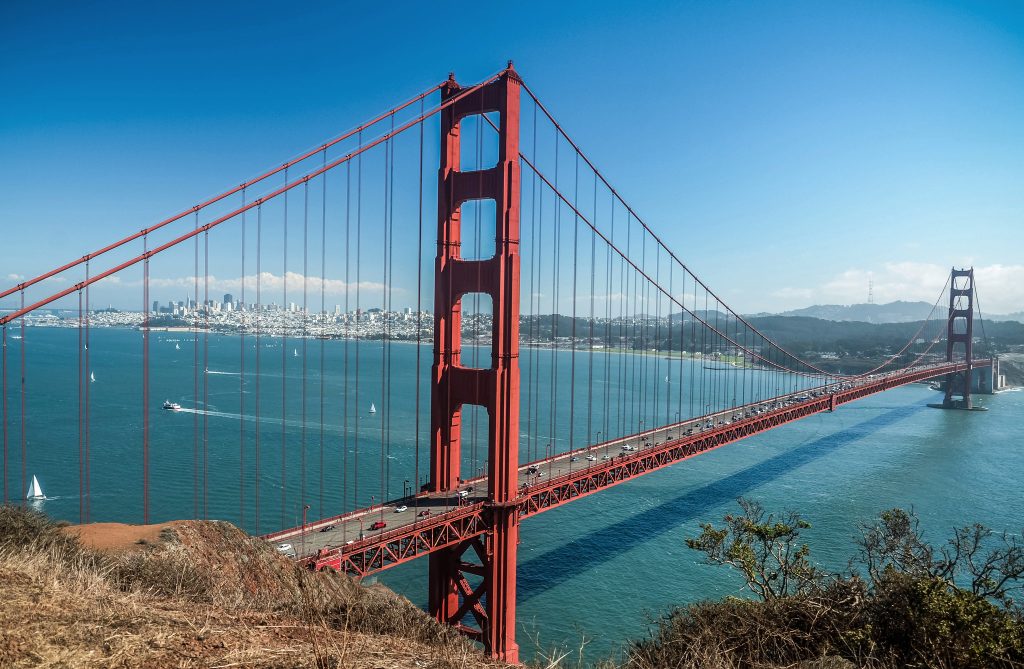 The "transgender" madness has truly evolved into a rabid beast – and it's worse than we could have ever imagined.
And in San Francisco, an official government benefits form gives residents more than 97 "genders" to choose from…. Along with 18 different pronouns.
Sadly, this latest move shows just how dark our culture has become – and you won't believe the insane details that led to this bizarre form.
97 genders.
One would think it was a joke, a spoof.
But it's not – it's an actual reality in San Francisco.
The city has launched a new program called the "Guaranteed Income for Trans People" (GIFT) which provides low-income "transgender" residents with $1,200 for 18 months to help them address financial insecurity.
KLTA reported:
"The pilot program is the first guaranteed income initiative to focus solely on trans people and will provide regular, unconditional cash transfers to individuals or households who qualify, according to the Mayor's Office. This differs from other social safety net practices by providing a steady, predictable stream of cash to recipients to spend as they see fit without limitations.

The GIFT program will provide eligible trans individuals with temporary income and a range of wrap-around direct services, such as gender-affirming medical and mental health care, as well as financial coaching, according to the Mayor's Office."
And as if guaranteeing income for individuals who are "transgender" isn't wild enough…
… the application they're given to fill out gives them 97 different "genders" to choose from.
Want to see just a sample of what "genders" individuals can choose from?
As reported by Breitbart:
"Woman, Woman of Trans experience, Woman with a history of gender transition, Trans feminine, Feminine-of-center, MTF (male-to-female), Demigirl, T-girl, Transgirl, Sistergirl, Cis-gender man, Man, Transgender man, Man of Trans experience, Man with a history of gender transition, Trans masculine, Masculine-of-center, FTM (female-to-male), Demiboy, T-boy, Transguy, Brotherboy, Trans, Transgender, Transsexual, Non-binary, Genderqueer, Agender, Xenogender, Fem, Femme, Butch, Boi, Stud, Aggressive (AG), Androgyne, Tomboy, Gender outlaw, Gender non-conforming, Gender variant, Gender fluid, Genderf*ck, Bi-gender, Multi-gender, Pangender, Gender creative, Gender expansive, Third gender, Neutrois, Omnigender, Polygender, Graygender, Intergender, Maverique, Novigender, Two-spirit, Hijra, Kathoey, Muxe, Khanith/Xanith, X-gender, MTX, FTX, Bakla, Mahu, Fa'afafine, Waria, Palao'ana, Ashtime, Mashoga, Mangaiko, Chibados, Tida wena, Bixa'ah, Alyha, Hwame, Lhamana, Nadleehi, Dilbaa, Winkte, Ninauposkitzipxpe, Machi-embra, Quariwarmi, Chuckchi, Whakawahine, Fakaleiti, Calabai, Calalai, Bissu, Acault, Travesti, Questioning, I don't use labels, Declined, Not Listed." Applicants are invited to check all that apply, or to describe their own gender under "not listed."
Perhaps instead of free "financial coaching" San Francisco should provide free mental health counseling.
By continuing to appease to the illness of people who believe they could be one of 97 different genders…
… it will only further lead to their instability on a psychological level – which then inevitably trickles down into every area of their life.
Satan has blinded our world into believing God, our Creator, made a mistake when creating each of us.
God created every human either male or female, in His Holy image.
But of course, the Enemy likes to pervert God's design and confuse people into questioning the goodness of God.
We must continue to pray for those who are deceived that they will exchange the Enemy's lies for God's truth – and know that He made them perfectly as He designed.
What are your thoughts on whether San Francisco offers guaranteed income for "transgender" folks?
Did you realize there are now 97 different "genders" for people to choose from?
You can post your answers to our Facebook page and join in the conversation with other believers worldwide.
"For God so loved the world, that he gave his only Son, that whoever believes in him should not perish but have eternal life.  For God did not send his Son into the world to condemn the world, but in order that the world might be saved through him." – John 3:16-17
To stay current on the latest Christian Life Daily stories, follow us on Facebook, and be sure to like and share our posts!